The most coveted salmon on the market has become even more of a delicacy in 2021. To preserve the stock of King Salmon on the west coast, the Pacific Fisheries Management Council has limited the time commercial fishermen have on the water this season to half of what it was last season. This will allow more adult fish to swim up the rivers to spawn, ensuring more years of enjoying the biggest and tastiest salmon in the Pacific Ocean.
Fishing is being done in heats this season, so it's important to know the dates of the next heat to know when fresh King Salmon is available. Departments of Fish and Wildlife in Washington, Oregon, and California have released dates for each fishery along the west coast. We've also listed this information below:
Fishing Dates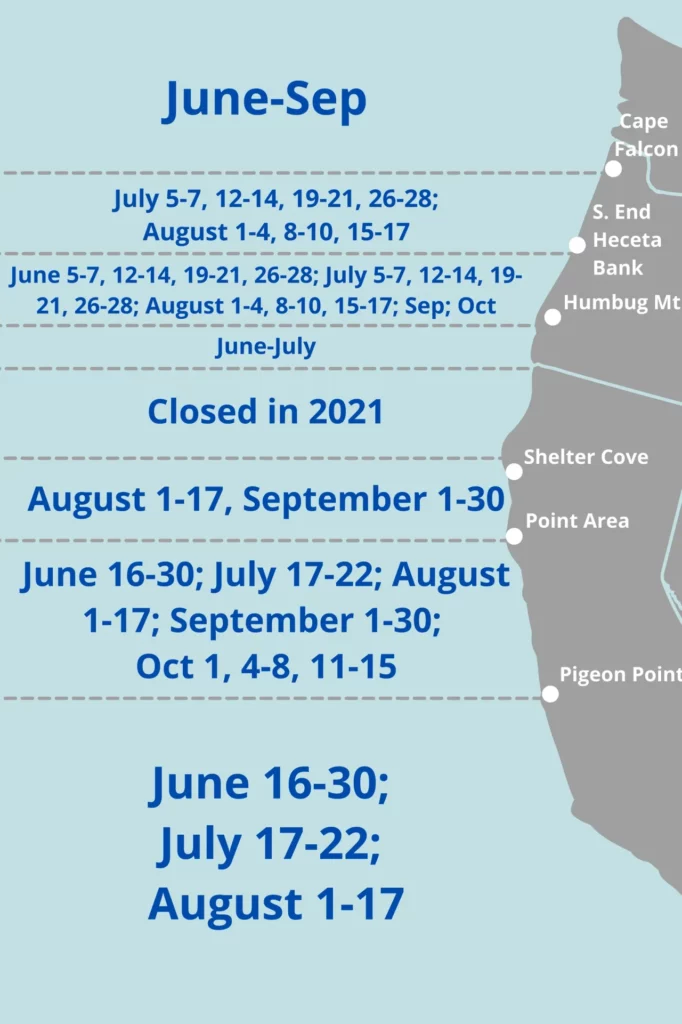 Contact us leading up to these dates to ensure you have part in the delicious catch!
King Salmon Nutrition Facts
Omega-3's – fats that hearts and brains love
High-quality Protein – building blocks that organs crave
Potassium, Selenium, and Phosphorus – minerals for good maintenance
Vitamin B – helps you have energy
Astaxanthin – the stuff of great looking skin
---

Safe Coast Seafoods is one of the largest shellfish and locally caught ground fish suppliers on the west coast. Located in San Francisco, Ca; Crescent City, CA; and Ilwaco WA, we receive the ocean's finest when it's freshest, and distribute to local and global customers.